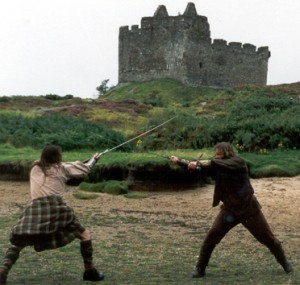 The Clanranald Trust, a recognised charity, is an educational organisation established in 1995. The members of the trust are dedicated to promoting increased awareness of Scottish Culture and Heritage through interactive education and entertainment. Our aim is to present a true recreation of our nations past, striving to provide a fitting testimony to our ancestors.
The Trust has a small but dedicated management team and a large contingent of volunteers who assist with the objectives of the Trust. Goodwill and the enthusiasm of the volunteers, who donate their time towards raising the necessary funds, allow the Trust to continue realising its educational ambitions.
The Trusts fundraising activities include Historical hands-on displays, corporate themed entertainment, major Film & TV work.
The Trust has also achieved 15 successful years of experience working with schools.
We support the belief that interactive hands-on education is more beneficial to children's learning. Our dedicated education team visit the classroom with costumes and props that can be handled safely. We cover many periods of history within the curriculum.